Shape Characteristics

View Well Superabasive being a pioneer in the micron Superabrasive industry, has determined through years of experience working with process engineers and end-users, that the shape of monocrystalline micron powder plays a key role in the performance of quality products. View Well Superabasive produces FULL-BODIED ANGULAR crystals SLIGHTLY IRREGULAR in shape, in order to remove material more effectively from the workpiece. View Well Superabasive maintains a consistent crystal shape throughout its full spectrum of Superabrasive families and size offerings. Each crystal performs as an individual cutting tool which is not governed by its dimensional size. The SEM's clearly show View Well Superabasive's controlled shape consistency.

Full-bodied Angular Crystal Performance in Applications

1.Free Abrasive Machining

View Well Superabasive's crystal shapes result in immediate cutting action while providing a long and aggressive crystal life.

2.Resin and Metal Bonded Wheels

Full-bodied Angular crystals deliver immediate aggressive material removal rates and provide superior bonding qualities. The angular crystal shape allows particles to be retained in the bond longer and consumed more completely with diminished "POP-OUT" liability associated with rounded crystal shapes.

3.Electroplated Tools

Full-bodied angular crystals are perfectly suited for electroplated bonding applications. Each crystal performs as a cutting tool which is essential in the mechanics of electroplated tool life and quality.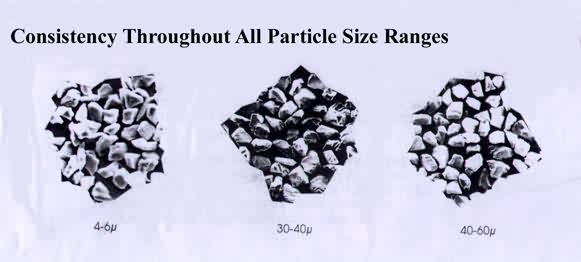 Surface Purity 
View Well Superabasive incorporates electrical, mechanical, chemical and thermal treatments in our crystal purification process. These processes remove all foreign matter from the surface of the Superabrasive Powders. 
Powders are free flowing in the dry state and mix well when combined with resins or liquid carriers. High surface purity and crystal shape make all of our Superabrasive Powders the ideal choice for Electroplated and Polycrystal line tools.
Click Here

Particle Size Distribution 

View Well Superabasive's innovative manufacturing techniques guarantee close tolerance particle size "Distribution" from one batch to another. Manufacturers and end-users are then assured they can consistently produce the same quality product, finish and material removal rate from one lot to the next, time after time. 

View Well Superabasive's process supersedes industry standards by eliminating all oversize particles. The presence of oversize particles can produce surface irregularities during the finishing process. 

View Well Superabasive's concept of manufacturing has incorporated Statistical Process Control(SPC) during the last four decades. It is this Total Quality Commitment that has allowed View Well Industrial to take the leadership role in producing unparalleled product quality.
Quality Acceptance and Final Ins

Particle Size Determination

In order to adhere to industry standards of particle size determination, we at View Well Industrial incorporate a variety of imaging and non-imaging sizing techniques. 

Image Analysis.

LSD Method.

Longest Single Dimension determination. Powder size measurement is made by a properly aligned and calibrated microscope. The particle size is the diameter of the minimum circumscribing circle which completely encloses the projected image of the particle.

A statistically significant number of particles are counted. The mean and standard deviation are used to prepare mathematically and graphically significant presentations of the actual size range. Standard mathematical formulas. for mean and standard deviation for grouped data are used.

Elzone Analysis.

The Elzone Analysis Method incorporates and orifice which dispersed suspended powders pass through being measured electronically. This method measures thousands of particles giving size analysis results by particle count or particle volume. Mean size standard deviation and histogram curves are provided via computer interface. 

Cilas Laser Particle Size Analyzer.

This method combines particle sedimentation with photometric detection. This device is designed to deliver high accuracy and high precision size analysis in the sub-micron size ranges. Data supplied by the built-in microcomputer are cumulative distribution graphs, differential graphs, median diameter, and modal diameter.

 
Production equipment:
SPD-200 Technical Data
Item
Unit
Data

Sifer diameter
mm
Ø200×50×0.038~2.5(GB6003-85)
Number of sifter tiers
Tier
5
Optinum sift range
mm
0.045~2.5
Sifter shake number
min-1
290
Sifter shake stroke
mm
25
Hammer number
min-1
156
Hammer stroke
mm
38±6
Sifter efficiency
%
95
Repeat error
%
2
Material weight
g
200
Material volume
CM3
143w0.5 (The W is sieue size mm)
Machine Noise
dB(A)
82
Moter
Power
kw
0.37
Rotational speed
r/min
1400
Dimensions (L×W×H)
mm
933×432×785
Machine weight
kg
123
ZH-2 ROTARY MIXER Technical Data
Item
Unit
Data

Overall dimemion of the mixing eylinder
mm
Ø130×215
Max min volume
L
2
Rotational Speed
r/min
20:29:42:61:86
Motor
Power
W
120
Speed
r/min
1400
Noise
dB(A)
<75
Dimensions (L×W×H)
mm
550×462×399
Machine weight
kg
40
Diamond Shape Selected Machine
 
Data
Unit

给料粒度
Low 16/18#~50/60#
High 60/70#~200/230#
 
分选能力
76.2
33.3
g/h
分选斗数
13
entries
Source
220
V
Power
190
W
Noise
<50
dB
Dimensions (L×W×H)
1180×1180×780
mm
Machine weight
129
kg
水平圆盘式气流粉碎机
| | |
| --- | --- |
| | Main Technical Parameters:     |
| Pulverizing Pressure | 0.7~0.9 (MPa) |
| Feed Pressure | 0.3~0.5 (MPa) |
| Air Volume | 0.6~0.8 (M3/min) |
| Handling Capacity | 0.5~2 (kg/hr) |
| Dimensions | 1100×850×1380 (L×W×H) mm |
| Weight | 60 (kg) |
| Motor Power of Air Compressor | 7.5 (KW) |
| | |
| --- | --- |
| QON Circulation Tube Type Jet Mill. | |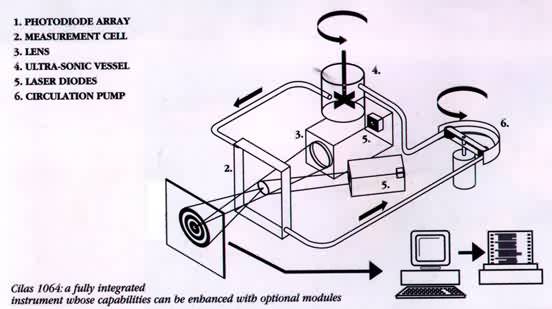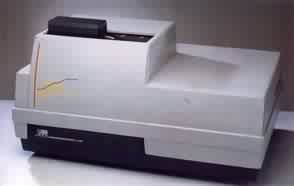 
